WEB
Development
Let's talk
Studio We are a worldwide studio with the ability to work in all time zones around the world with experience in developing digital products for the target audience and different markets. Our multilingual team will help you to solve any problems.
Mission We design and develop digital products
Services Stack —
Services Stack —
Services Stack —
Services Stack —
Services Stack —
Services Stack —
Services Stack —
Services Stack —
Front-end development
Development of functional and visual parts of interfaces, animations, interactions and responsive design using the latest coding technologies.
React JS
Vue JS
Angular
HTML
CSS
Java
Back-end development
Development of software and server parts of digital products with the connection of Front-end development, ensuring the speed of operation of digital products and fast loading, as well as connecting admin panels, payment, and search systems.
Ruby
Java
Python
PHP
NodeJS
Perl
DevOps
In our DevOps process, we combine the best practices of development and operations to achieve streamlined workflow and quick delivery times. With a toolkit that's constantly updated with the most reliable and efficient technologies, with our custom application development services we ensure that the entire lifecycle of your product, from development to deployment, is smooth and efficient.
Golang
Ruby
C/C++
Java
Bash
Perl
Cloud Provider
More and more digital companies are using cloud-based approaches and services because it helps the product be more efficient, and our team will help integrate this into your product
Java
NodeJS
Python
Golang
.NET
WEB3
Development of WEB3 products with the approach of implementing functionality for monitoring and managing the product by the user himself.
C/C++
Python
Rust
Solidity
Testing and QA
Our team of QA engineers always conducts in-depth testing of all digital products before they go live and are fully handed over to the client. In particular, we use small focus groups of users and conduct research based on information received from potential users, since the product must solve the user's problem first and foremost.
Principles of quality programming for better SEO boost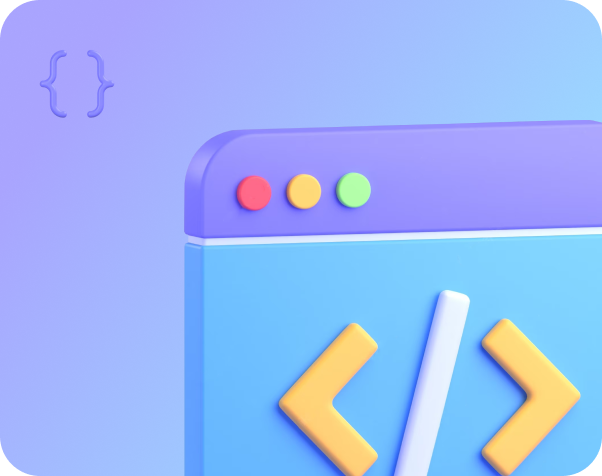 How that could help my business?
High-quality programming allows your digital product or business to grow and solve problems, get new customers and sell your services and products very well
How that could help my business?
High-quality programming allows your digital product or business to grow and solve problems, get new customers and sell your services and products very well
A high-quality and new digital product allows you to increase conversion and attract new audiences to your website
Traffic
By developing a new digital product you can attract a larger audience of customers
Customers
When we develop websites, we immediately set up basic SEO optimization for search engines so that your site is displayed and indexed correctly
SEO
A new website will allow your company to express itself and stay trendy in the market
Market
Showiness
We use the latest technologies in coding languages ​​in animations and interactions of web interfaces to make your product look more impressive for users
Service
It is important for every business to use the latest approaches in selling their services or products to increase sales
Trend
The market for digital products is rapidly developing and your business needs to be constantly relevant and sell your services well and be in trend
— Development Awards
— Development Awards
— Development Awards
— Development Awards
— Development Awards
— Development Awards
— Development Awards
— Development Awards