Overview Winner of the Kickstarter competition, an application for generating events based on your favorite artists and playlists from music platforms Spotify, Apple Music, YouTube Music.
Brandign
Digal strategy
Logotype
Promo Materials
UI/UX

Kyiv, Ukraine
Full Behance case
Explore
Challenge
Develop the functionality and design of an application for generating events from music platforms using the APIs of Facebook, Spotify, Apple Music, YouTube Music.
Solution
The work process consisted of developing a design for connecting your Facebook account to receive information about you and a list of upcoming events with artists you listen to on the music platforms Spotify, Apple Music, Youtube Music.


After you connect your Facebook account and music services, the application generates upcoming events with artists from your playlists and to whom you are subscribed. In the application you can also buy a ticket for any event and save it to attend the event, the application also notifies you about upcoming events and about event tickets you have already purchased.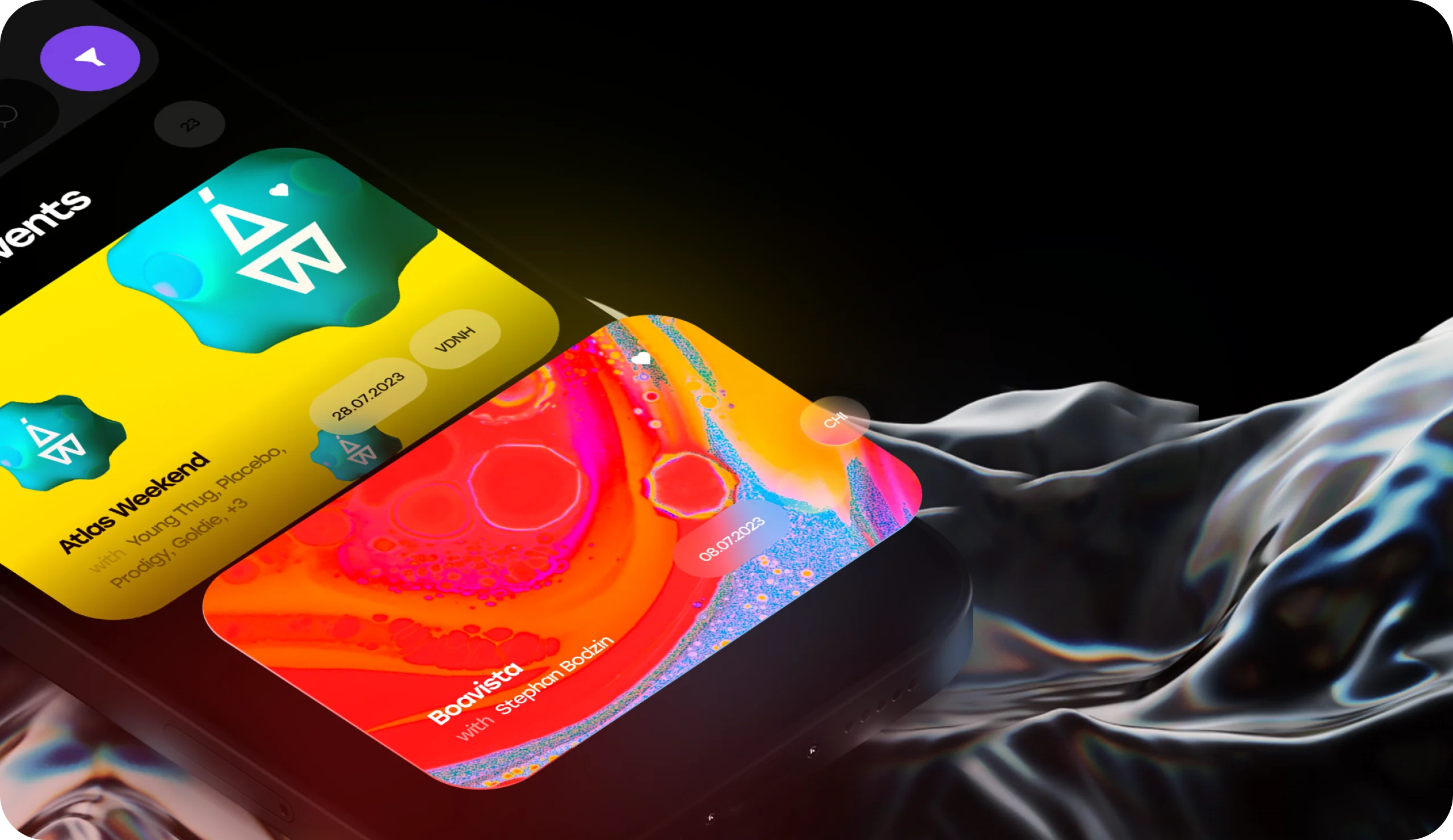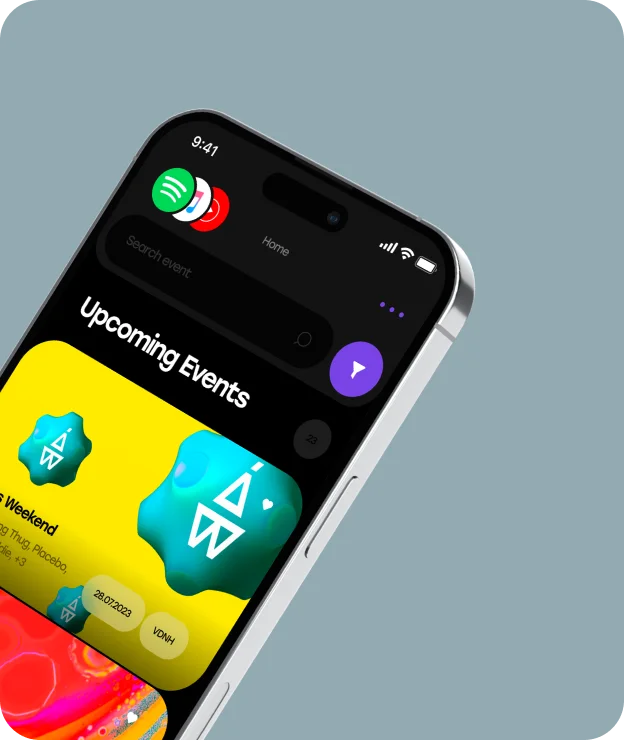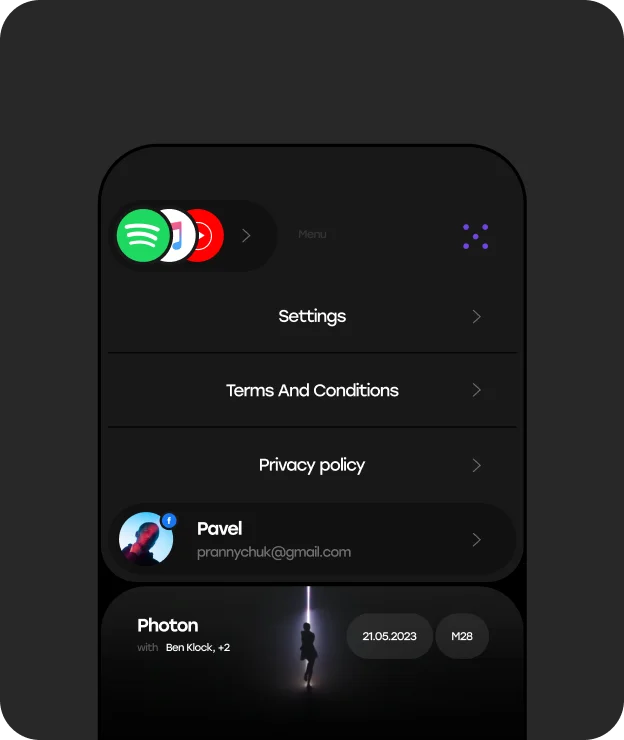 Services A clear interface and easy connection of services allows you to always be aware of upcoming events and receive notifications so as not to miss events.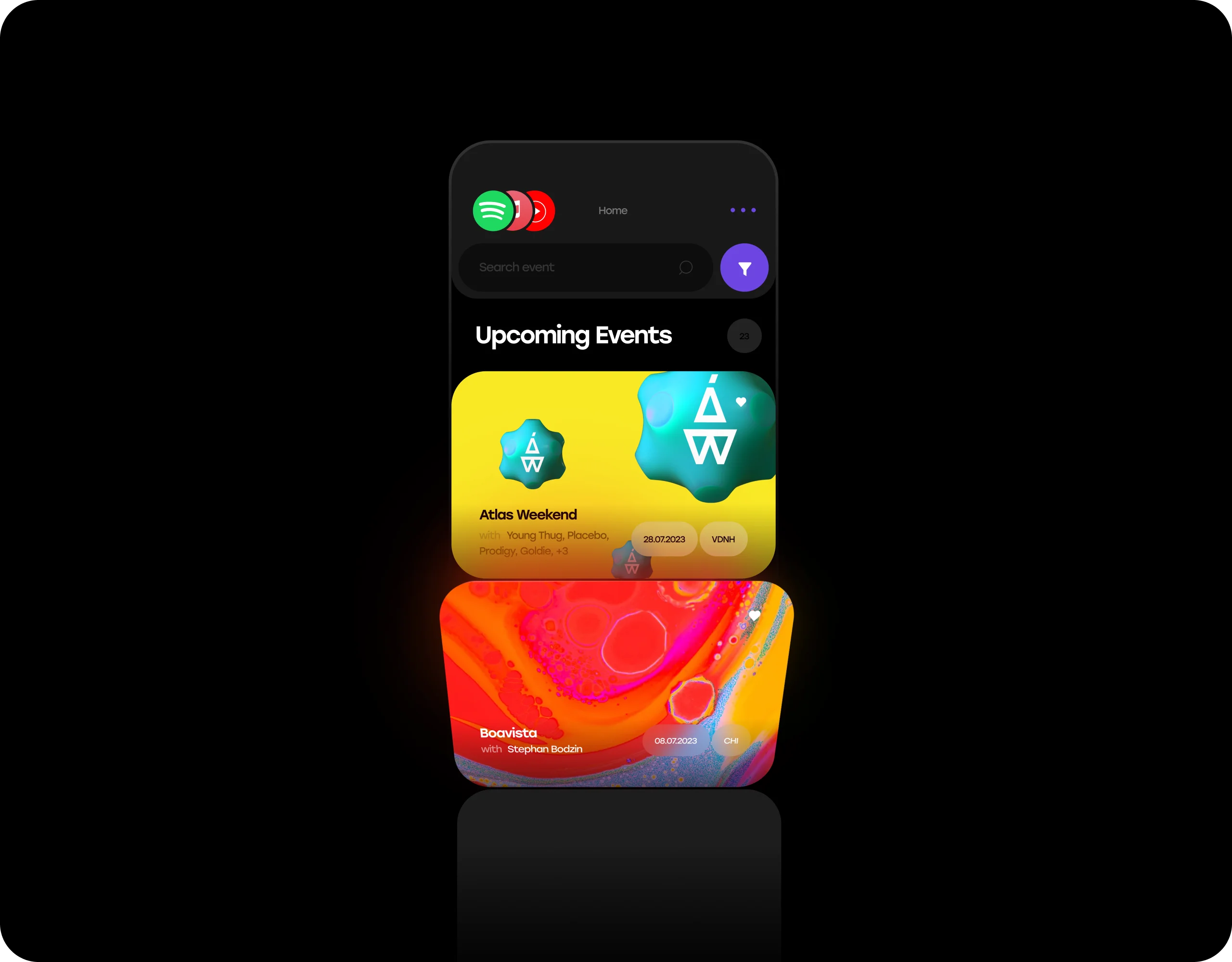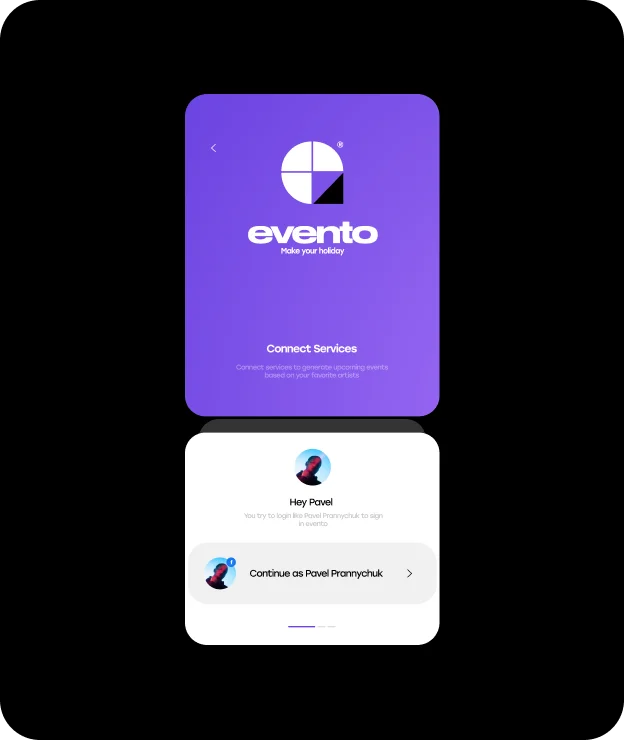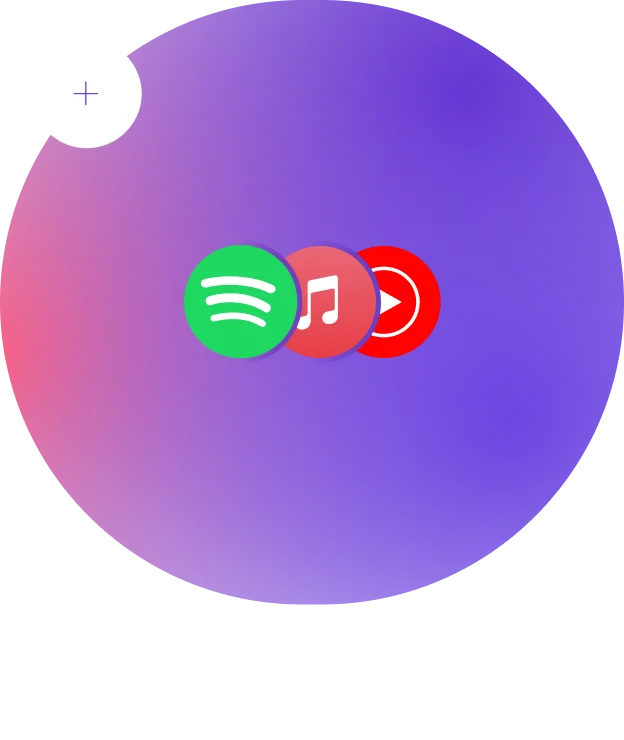 Favourites
The application also allows you to save events that interest you for the future, you will receive a notification when an event is approaching so you don't miss it.
Dynamic Island Push notifications are also designed to display the most detailed information about the upcoming event for Dynamic Island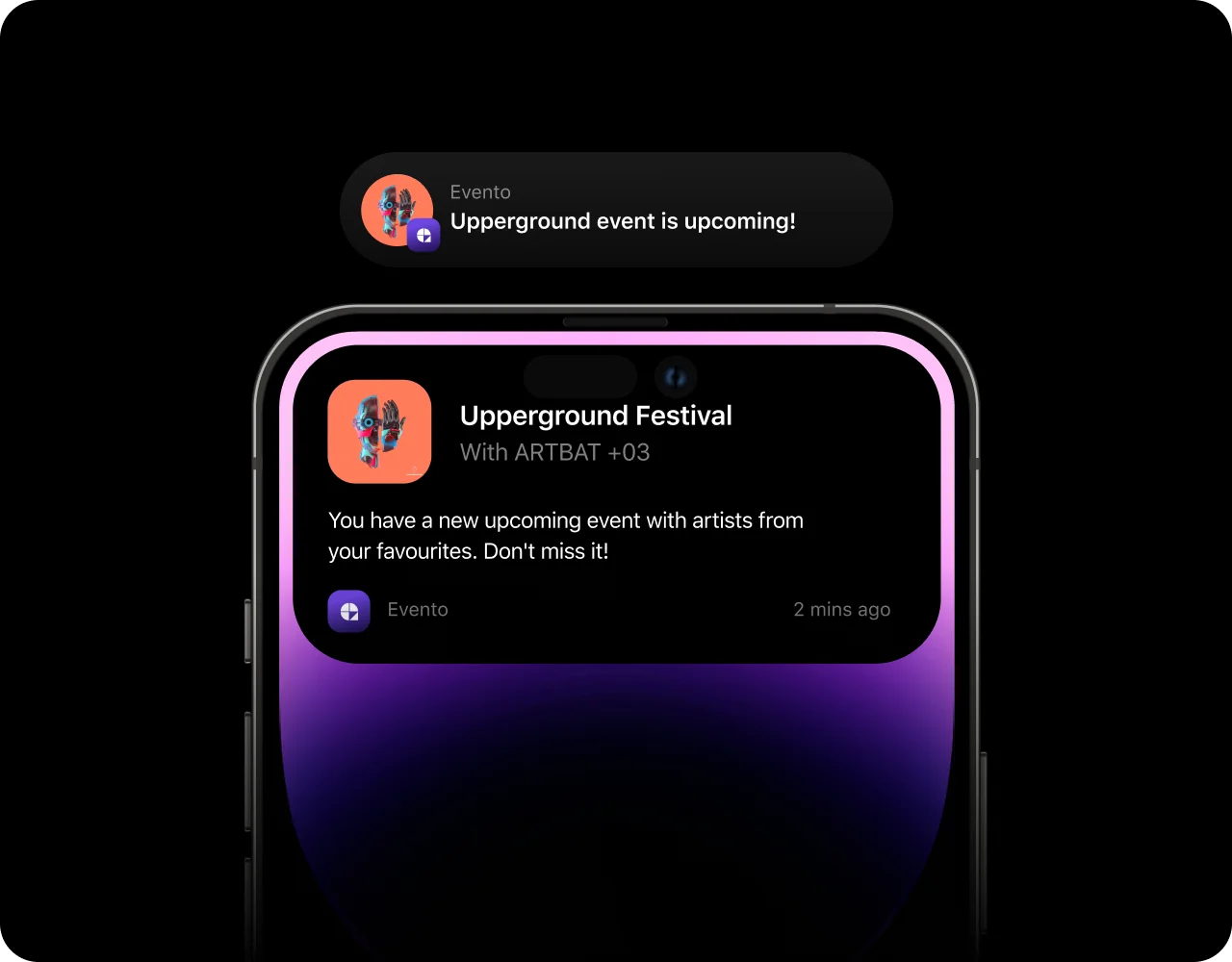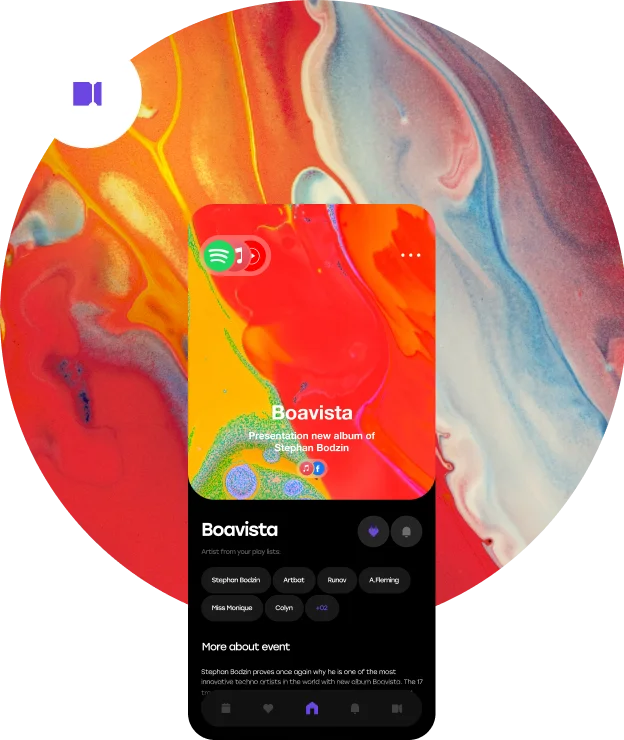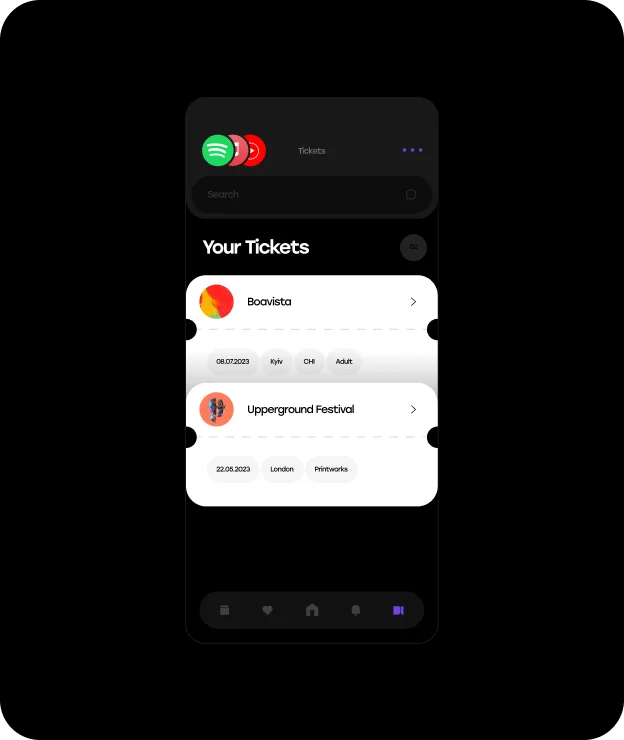 Utility Generating events, purchasing tickets, a calendar of upcoming events, favorites, convenient search by category and many other individual features will help you enjoy the performances
of your favorite artists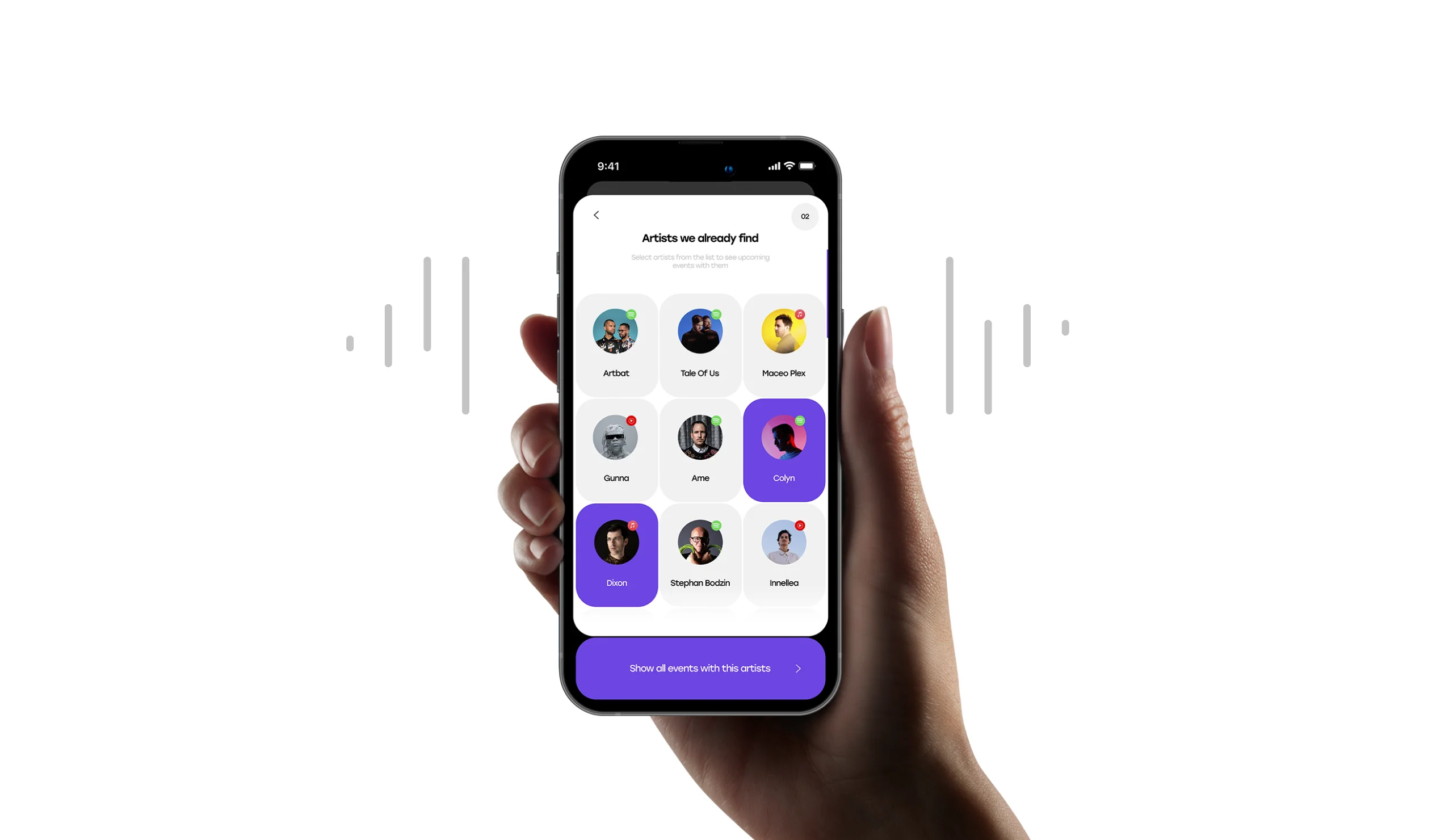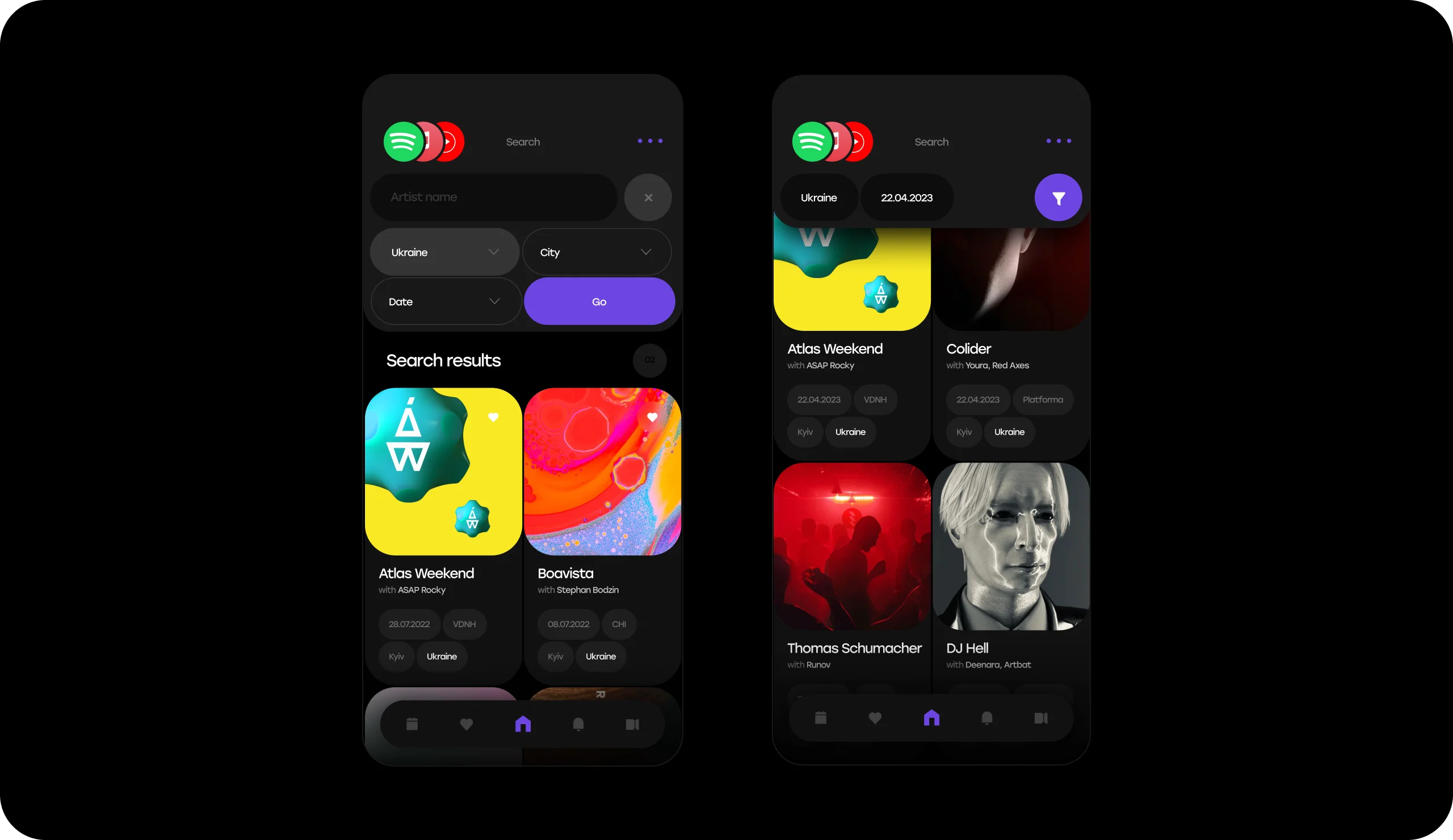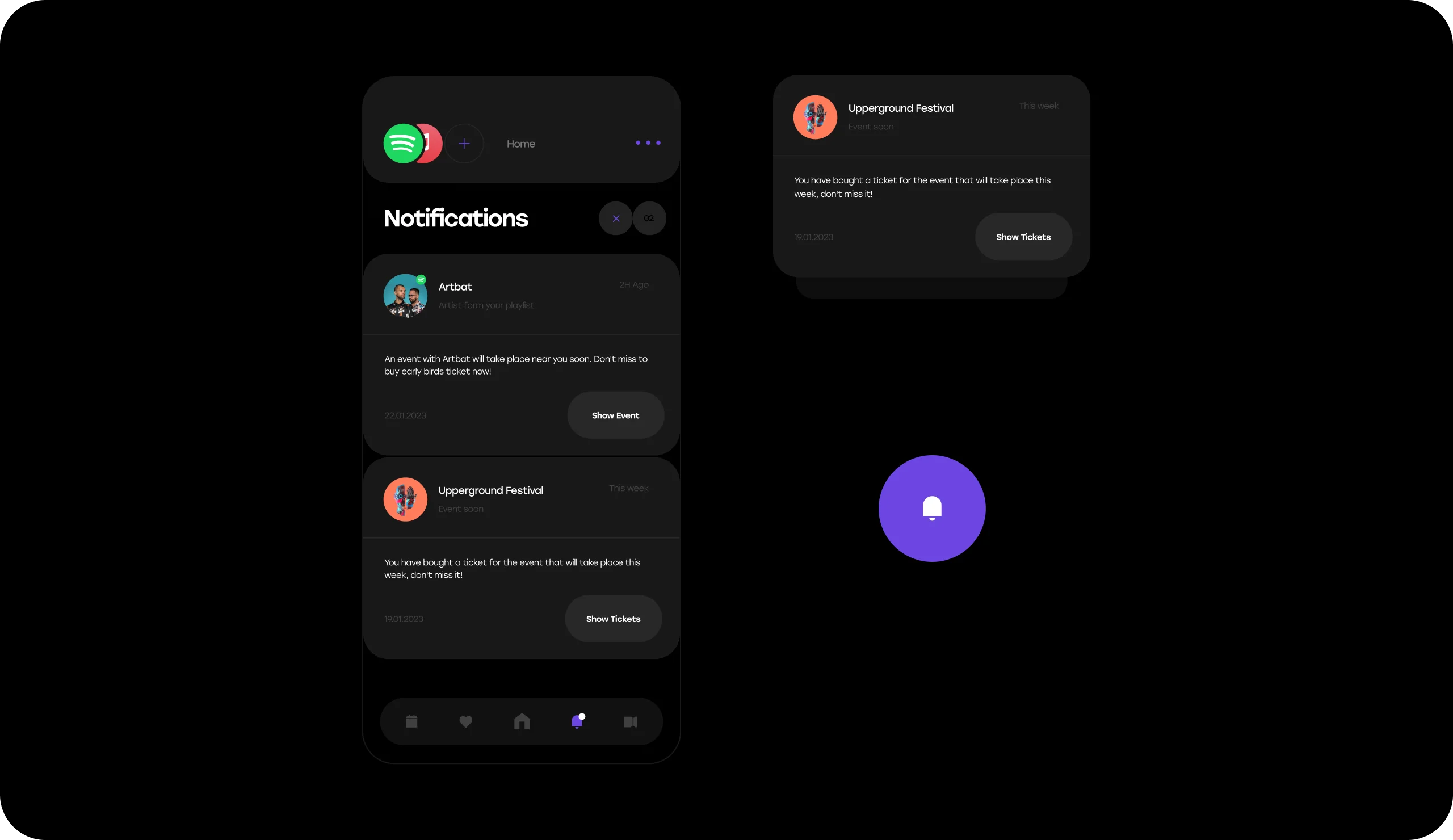 APP Expertise
In the development of applications for IOS and Android, there are many important aspects for effective implementation, from the design and design of functionality to correct coding and placement in the App Store and Play Market with the creating of promotional materials for marketplaces, so if we develop your application, you will be sure of high-quality result and innovative approach
Let's talk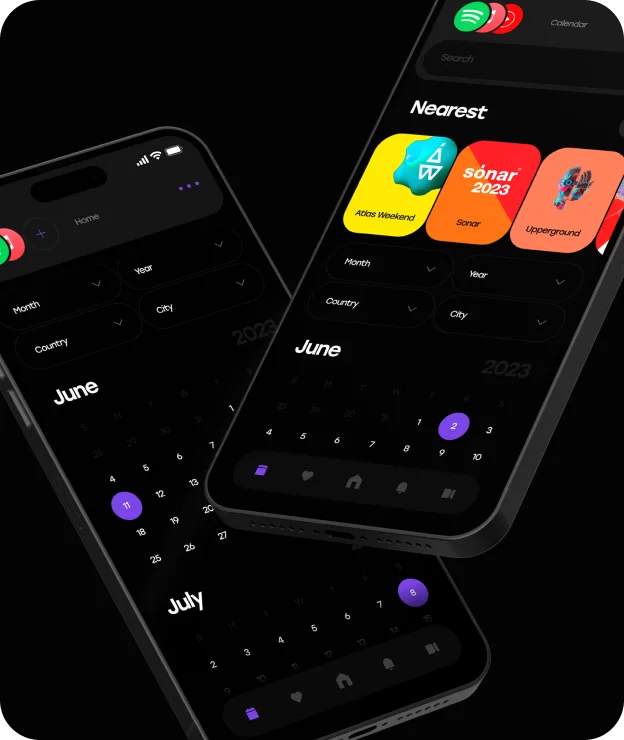 Driving Results
Individual design and functionality helped establish the application as a world-class service in the market.
Market
Individual approaches and the idea of ​​the application helped attract new investments
Funds
Check out the incredible full case study on Behance
Check out the incredible full case study on Behance
Our cases on the site contain only basic information about working on products, so you can get acquainted in more detail with our approaches and their implementation in full cases on Behance.
Behance Cases
More Cases — More Cases —
More Cases — More Cases —
More Cases — More Cases —
More Cases — More Cases —
More Cases — More Cases —
More Cases — More Cases —
More Cases — More Cases —
More Cases — More Cases —